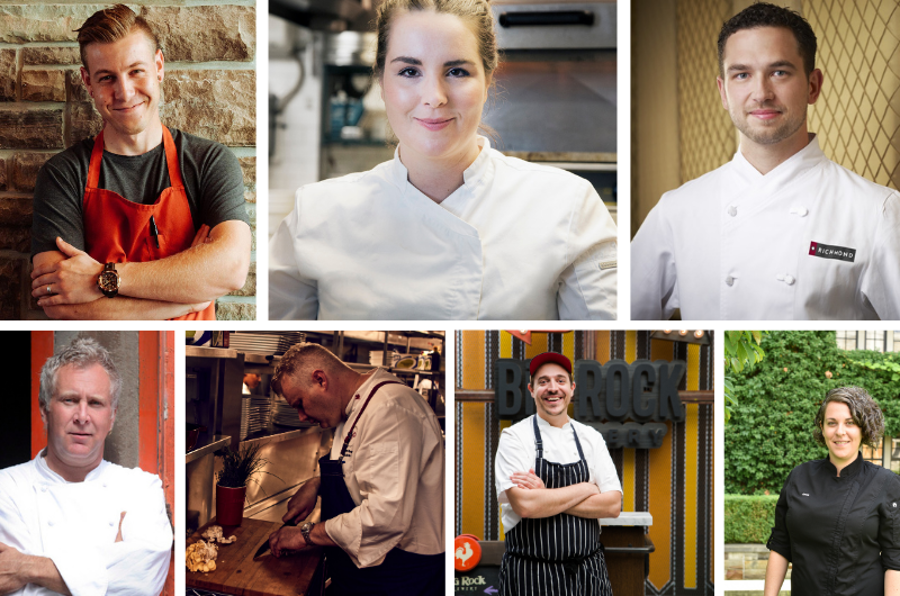 We're so excited to announce the second round of 100km Foods Brand Ambassadors. We started this program in 2019 to celebrate the incredible GTA & Toronto chefs who have supported local food through sourcing from 100km Foods.
For 2020, we're welcoming a brand new group of some of the top chefs in the GTA as our Brand Ambassadors! Every single one of these talented chefs are committed local food champions, that don't simply preach local food, they celebrate it.
Without further a-do, we're proud to introduce 100km Foods 2020 Brand Ambassadors!
Chef Laura Maxwell, Le Sélect Bistro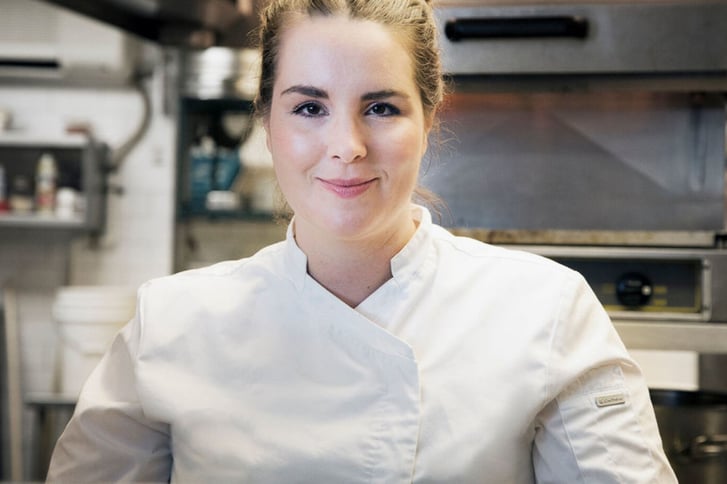 Le Sélect Bistro is a Toronto staple gifting this city with the most authentic Parisian culinary experience this side of the Atlantic! Executive Chef, Laura Maxwell, has proudly been sourcing from 100km Foods since the beginning. Because of this, Le Sélect Bistro has a large variety of local, seasonal ingredients on their menu.
"I have always loved purchasing through 100km foods (10+years!) and trust the fundamentals of the company. They're a direct link between chef and producer, which provides me with fresher, healthier quality food that's in-season. I love visiting 100km's producers with a team from Le Sélect to see first hand where get our ingredients from."
Check out Chef Laura's recent feature in Toronto Life where she, and other top Toronto chefs, share what they're excited to see more of (and less of) in the industry in 2020.
Chef Anna Gedalof, Havergal College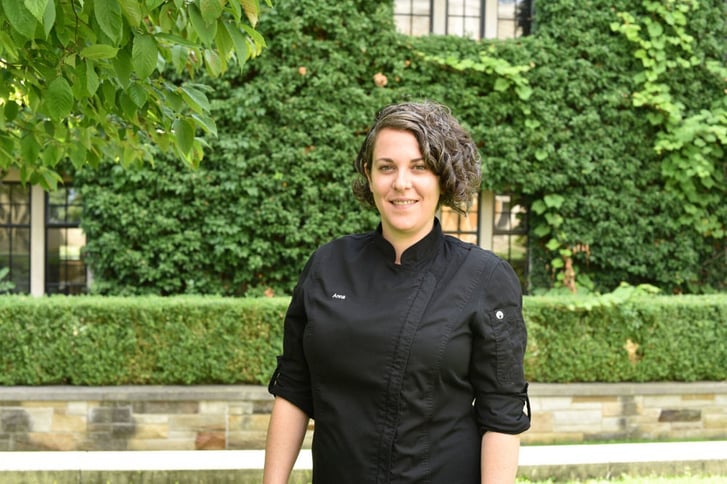 We are so excited to have Chef Anna as part of the 100km Foods Brand Ambassador team for 2020. Chef Anna is the Head Chef at Havergal College, a prestigious private school for girls in North Toronto.
This Toronto chef is showing us all how school kitchens can serve nutritious, delicious local food to their students and staff. Anna and her team make every effort to serve from scratch, locally sourced food.
As Anna puts it, "I'm thrilled to be working as a 100km Brand Ambassador this year to show people that wholesome, from-scratch and locally sourced food is something that is both possible and worth the effort in a cafeteria setting. Without 100km foods I would not be able to source and serve so much amazing Ontario product and in turn help the students connect with what they eat."
Chef John Morris, 360 Restaurant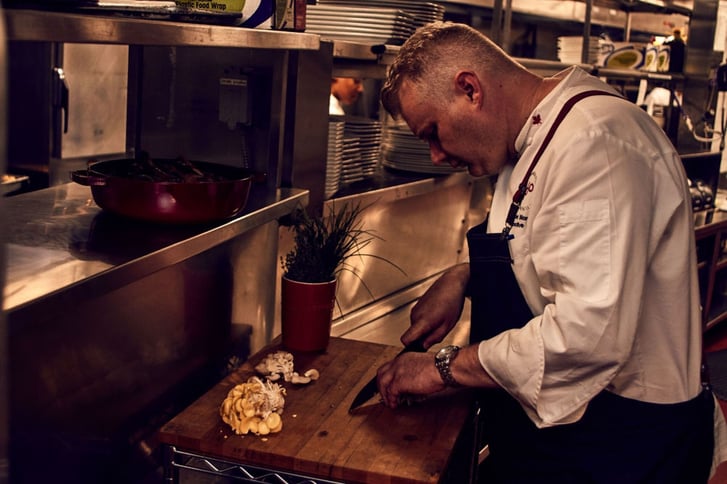 Chef John Morris is the Executive Chef at 360 Restaurant, located atop the CN Tower. 360 puts local Canadian ingredients and wines at the forefront of their menu.
A meal at 360 is the ultimate Canadian dining experience. You're guaranteed to get a delicious, locally inspired menu and iconic views of Canada's greatest city.
Chef John has been one of 100km Foods biggest supporters for years, sourcing much of their local ingredients from us. "As a Chef, I have strong beliefs around the importance of local farmers and producers of quality ingredients", says John.
"To be able to share what is being done in this industry as a 100km Brand Ambassador, is not only exciting, but also vital to ensuring the commitment to sustainability increases.
People are more conscious when making food purchases and dining choices, so it is our job to continue to showcase our partners and our commitment to local, so that people can be assured they are making the right choices."
Chef David Sider, Redstone Winery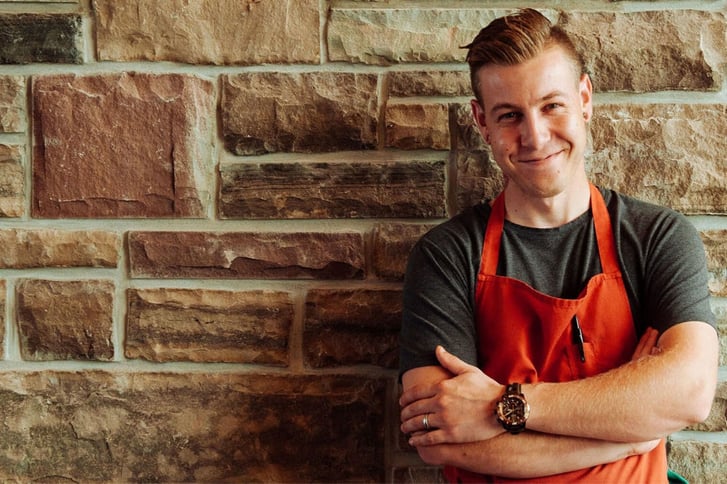 Chef David Sider is the Executive Chef of Redstone Winery in the Twenty Valley. Redstone pairs seasonal and locally-sourced dishes with wines from Redstone, Tawse and Marchand-Tawse wineries.
Prior to accepting the Executive Chef job at Redstone, David worked under Chef at Langdon Hall. There, he gained a deep appreciation for fresh, local, seasonal ingredients.
Chef David makes an effort to source almost everything locally. Redstone uses Ontario-milled flour that he sources from us from K2 Milling. Olive oil has never stepped foot through Redstone's doors, opting to us cold-pressed Ontario canola oil.
Chef David sources products directly from independent farmers in the Niagara area as well as through 100km Foods. As a result, his menu changes virtually weekly based on what is available and in season.
As David puts it, "The relationship between a chef and farmer is the single most important connection for the success of any restaurant serious about using locally-sourced products. 100KM Foods is integral in filling a gap that has long existed in those relationships by connecting chefs with farmers and serving as a liaison for conversations surrounding availability, seasonality, and of course coordinating delivery. They are a game-changer for the Southern Ontario restaurant industry and I am thrilled to have the opportunity to be a brand ambassador for 2020!"
Chef Ryan Lister, Liberty Common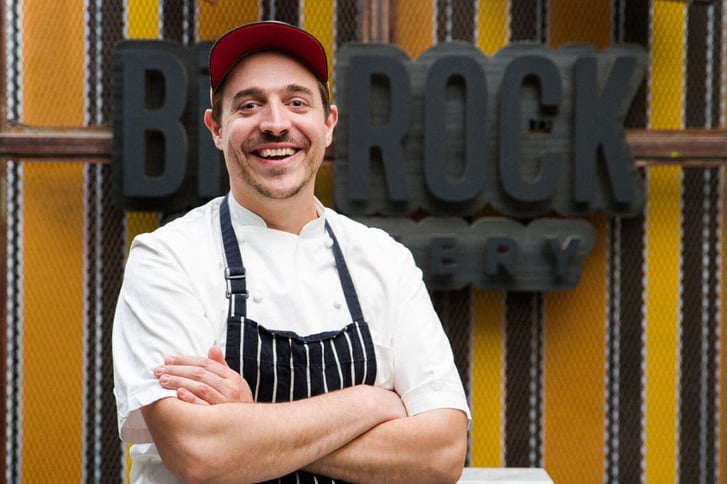 Liberty Commons is a brewpub collaboration between Oliver & Bonacini and Big Rock Brewery. Chef Ryan Lister heads the kitchen as Chef de Cuisine at Liberty Commons and is changing the way we think about "pub food".
Chef Ryan makes it a priority to source as much of the ingredients that comes through his doors locally. He works directly with local farms, Canadian producers and sources from 100km Foods' network of local producers.
You'll find seasonal, humble yet well-thought-out food on this Toronto chef's Liberty Commons menu inspired by the terroir and seasonality of Ontario.
Chef Ryan says, "100km foods is the perfect tool for any chef to connect to local farms and fisheries. It allows us to source the best produce, meat and fish Ontario has to offer, in season at its peak. All the while supporting Canadian farmers."
Chef Carl Heinrich, Richmond Station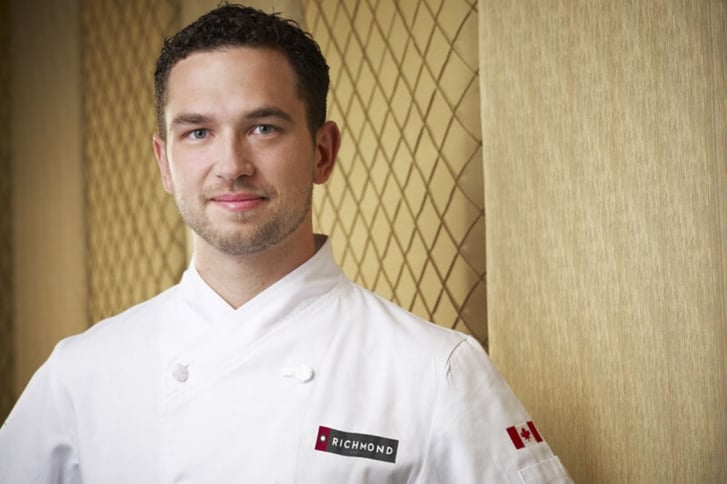 Chef and owner of Richmond Station, Carl Heinrich, is fiercely committed to local food and regenerative agriculture. This is evident in the way he sources and buys food for his subway themed restaurant.
Richmond Station buys as much local and seasonal produce as possible, taking great pride in the personal relationships they've formed with the very hard-working, small farmers they work with in Southern Ontario.
But, Richmond Station takes this commitment to local and knowing where their food comes from one step further. They have their own organic garden on The New Farm, a 100km Foods partner producer that implements regenerative agricultural farming practices on their farm.
Chef Carl says, "I do my best to buy from farms that are committed to producing nutritious food from healthy soils. Without 100km Foods this would be extremely difficult."
Chef Brad Long, Cafe Belong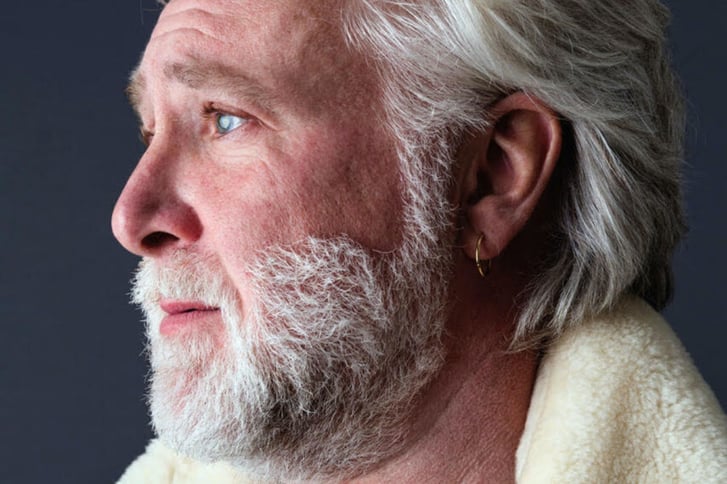 Brad Long is the Chef/Owner of Cafe Belong, nestled in the heart of Toronto's historic Evergreen Brickworks. This Toronto chef and his team at Cafe Belong demonstrate their commitment to all things local food in the products they source. In fact, their lowest standard of procurement is organic.
It is their philosophy to constantly strive to be sustainable and to support like minded people in the food business. Cafe Belong is about creating sense of connection through local food. This means connection between natural food from our land, the farmers that produce it, and the people who enjoy it.
As Chef Brad puts it, "Farmer bring your ingredient, cook bring your creativity, host bring your grace, guest bring your appreciation!"
Now that you know our killer line-up of 2020 Brand Ambassadors, stay tuned for more from these chefs in 2020.
We'll explore their unique culinary styles, commitment to local food, and how they're using their influence to build a viable local food economy.